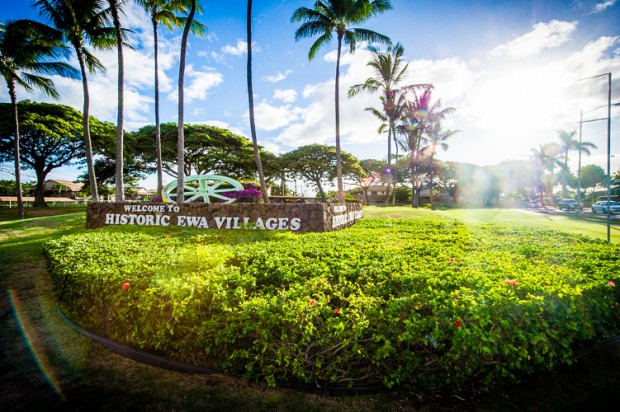 Ewa Beach, or simply Ewa, is located along the Leeward Coast of Oahu, just 15 miles from Honolulu. In Hawaiian, Ewa means "Crooked;" a myth that told of throwing a stone to determine the boundaries, but was lost only to be found later at Pili o Kahe, the residential shoreline of Ewa. Ewa was one of the largest industry focused areas on Oahu for sugar cane production. Fort Weaver road is the main thoroughfare connecting Ewa to H1 and Farrington Highway and Waipahu. Our military communities served in the Ewa area is Schofield Barracks and Wheeler Army Airfield. However, a short commute to Fort Shafter and Joint Base Pearl Harbor Hickam is pleasing to our military community as well. Surrounding communities are Kapolei, Waikele and Golf Resort, Makakilo, and KoOlina Resort Community.
Ewa Beach hosts 7 golf courses (West Loch, Ewa Villages, Coral Creek, Barber's Point, Hawaii Prince, Ewa Beach, and Hoakalei Country Club) and the newly built Ewa Town Center is highly inviting with shopping accommodations for everyone.
Elementary schools in the Ewa Beach community are Holomua, Ewa Beach, Ka'imiloa, and Pohakea. Ilima Intermediate School, and James Campbell High School are also in Ewa Beach Keone'ula Elementary and Ewa Makai Middle are Ewa's newest schools in the community of Ocean Pointe and Hoakalei. Private schools include Our Lady of Perpetual Help School and Lanakila Baptist.